_ -
H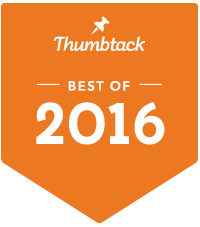 Reuben Correa, Professional Harpist
612.386.8196
Email:
harpingdude@gmail.com
612-386-8196
PRICES
$100.00 per half an hour
(1 hour minimum by the clock)*
Except if you are hiring him for a harp- a - gram
You get a free tune and warm up before your event starts.
A free in person or phone consultation to choose the music for your ceremony.
Free harp delivery within the 494 / 694 loop around the Twin Cities.
If you are a Veteran or Active duty military ask about your special discount. Reuben also offers a senior discounts
*Time is measured by the clock not the amount of time I'm playing music.
This means if you want Reuben to play music for greeting people, and then have a meeting and then have him play the rest of the event, you must plan for the amount time that he begins and finishes your event.
There is a $35.00 fee for learning new music that is not on my repertoire list.
Please call, Text, or email Reuben for current Prices from this site.
He will be happy to discuss your options within the budget that you have set.
Call or Text and Please leave a message.
612-386-8196,
email, 
Or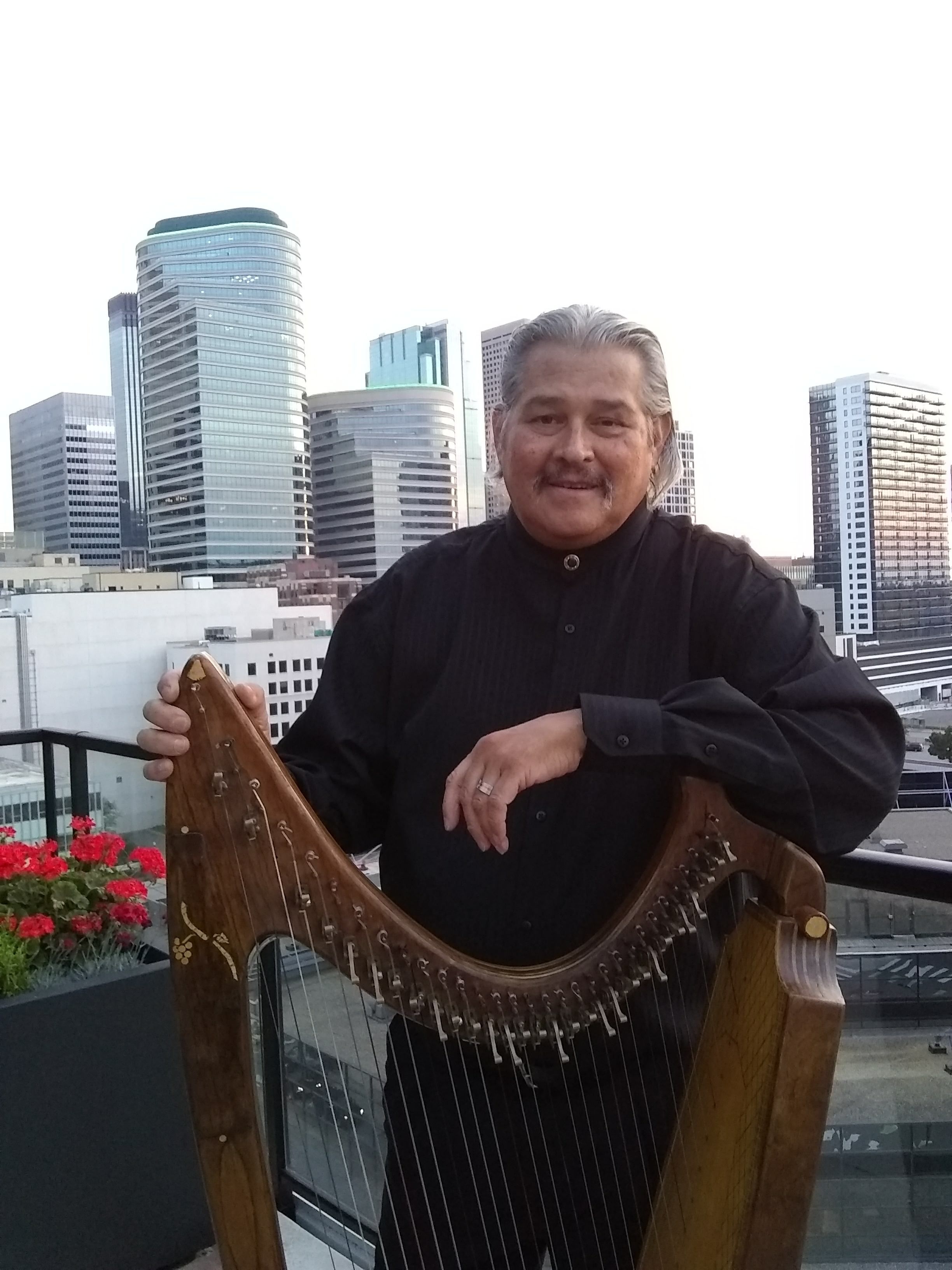 25 the anniversary party on the rooftop overlooking Minneapolis, MN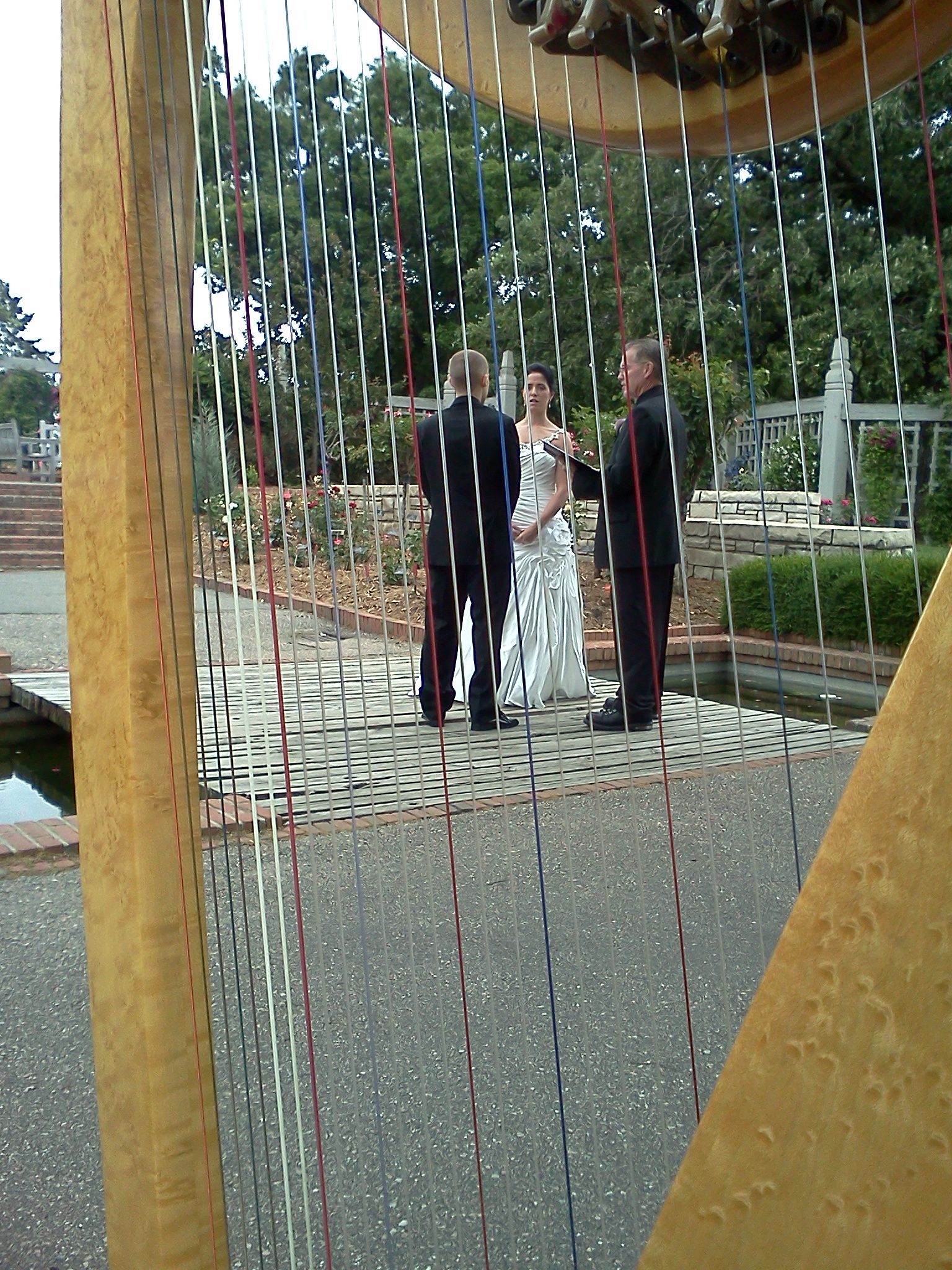 Wedding service in the MN Arboretum Rose Garden.
Reuben's Alphabetical Listing of Repertoire / Song List
Refer to the list of songs that you can hear on the website player.
Reuben has a wide range of wedding and special occasion  standards that are not recorded in his discography. 
You are encouraged to ask for these song titles by name. 
Any Questions? Please ask Reuben he caters to your needs and wants.